metal cowskull, perfect for outdoor patio decor! $48.00, available at Weems Gallery.
Coffee Raven upon request- $38.00
Metal Road Runner-32"x12"ish/ $48.00, Weems Gallery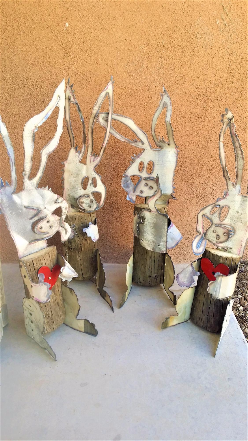 A tribe of rabbits! Each unique and individual-$48.00 a piece. Make contact for purchase!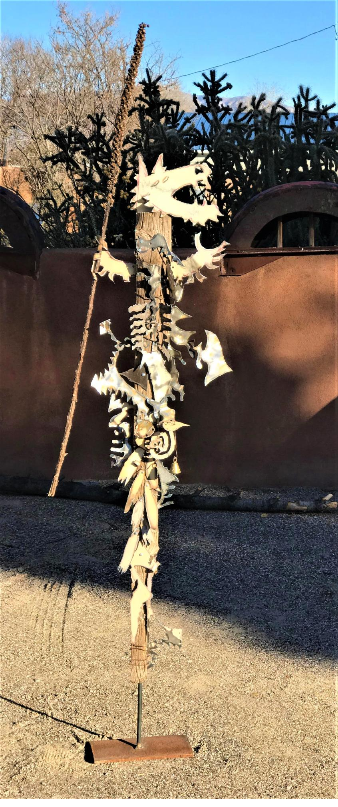 Singing Joy- 6'x24"ish-$2200.00
All my sculptures are created from rescued metals & wood from various parts of New Mexico. Simply, the idea of giving life to discarded pieces of random history, gives these pieces new meaning. The "assembled" characters seem to flow for me, it's literally like magic, which, is pretty darn cool. My other pieces are "felt" from the start, envisioned if you will, but, that's just how my imagination works! It must be from all the coffee I drink...
Coyote Sings...-7'x18"ish-$2200.00 assembled, free standing.
Wall lovers- individual pieces, prices vary.
Whimsical shaman-assembled $250.00- 24"x10"ish.
The "Whimsical Shaman" is a fav of mine, I literally got to color on the metal and wood, creating a more vibrant and impulsive mood.
It was really fun to do!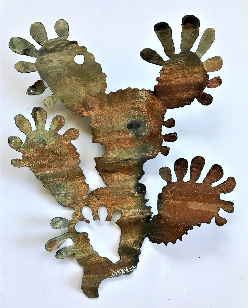 "Love" heart-old barn metal and wire wall hanging, $38.00,
16"x14". Hand cut with plasma.
"Love"- hand cut metal & wood- 24"x30"-$125.00.
Cactus- custom wall piece by request.
Prices vary.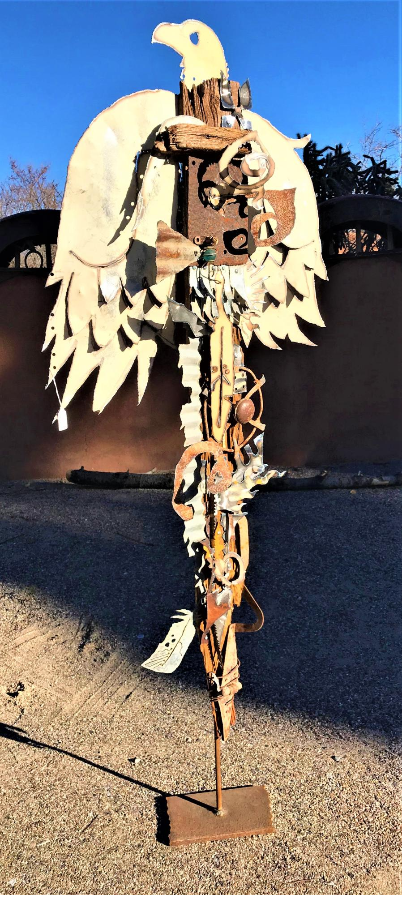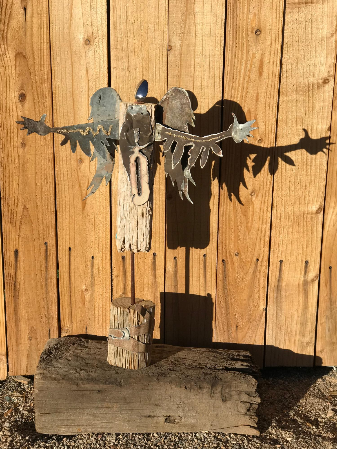 "Industrial Eagle" assembled, found object, cool as hell, steam punk feel.
7'x24" free standing-$3200.00.
"Grateful"
Wood & plasma cut metal, free standing.
24"x18"
$225.00-SOLD!
"Found love!"
Wood & plasma cut metal, free standing.
28"x18"
$225.00