Here's yet another of my passions, wearable art! I do all the work, from hand cutting (old school) the film, to prepping, burning and pre-press-and then, printing! This makes every tee I print, an original piece of art-each one, unique to itself, just like you!
All tees are either 100% soft cotton or a blend, short sleeve and adult S-XXL.
Because I support other local businesses, who carry my tees, I ask that you shop local with them. They price my tees as I would, so you are not saving anything by going direct.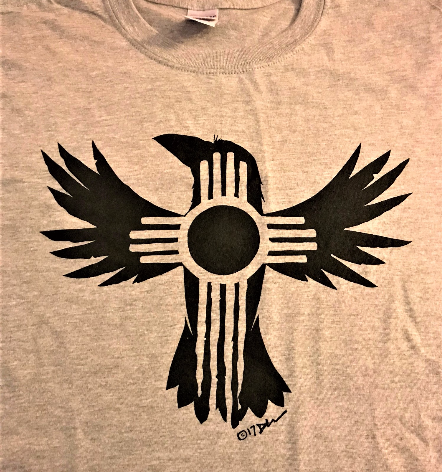 zia raven on athletic heather grey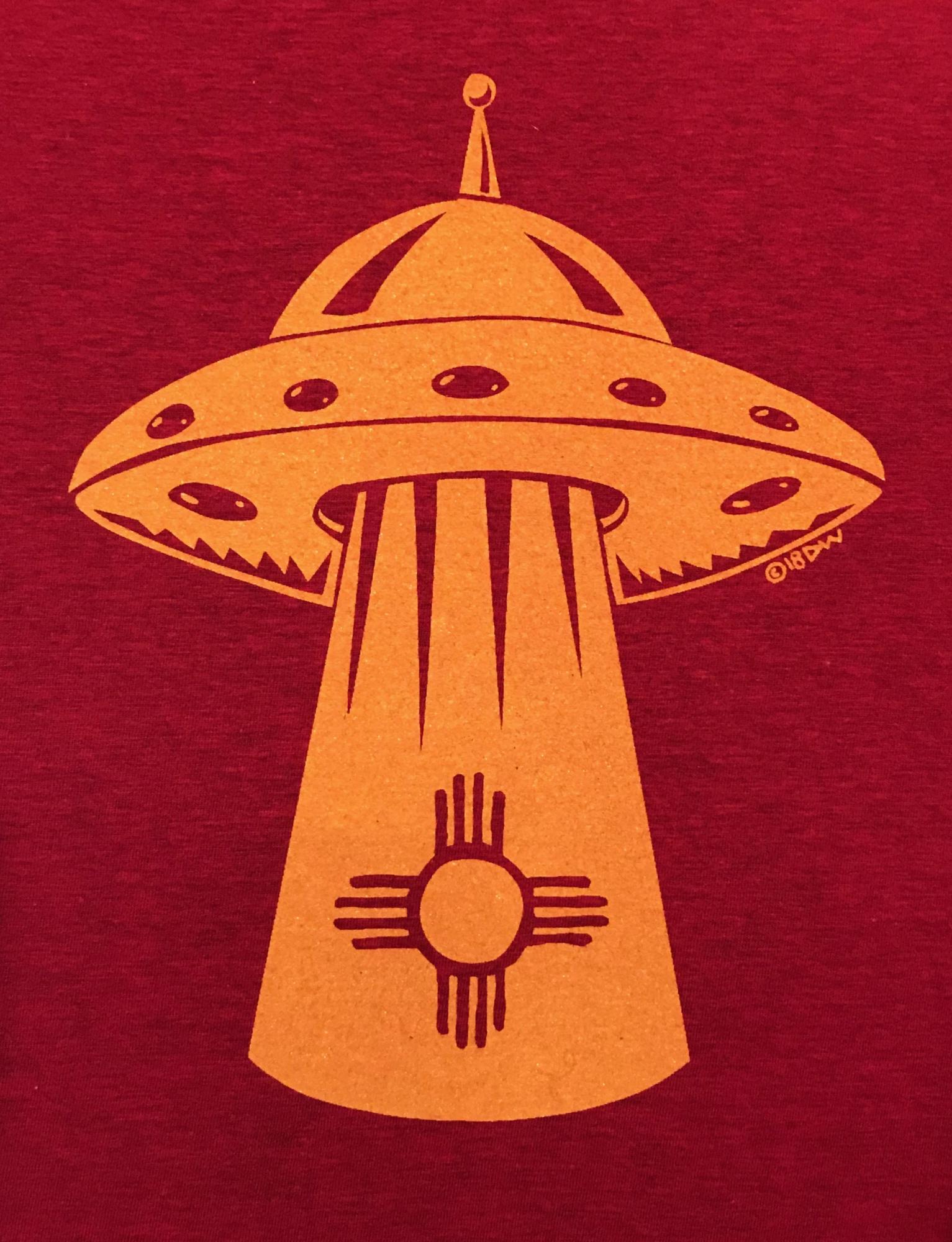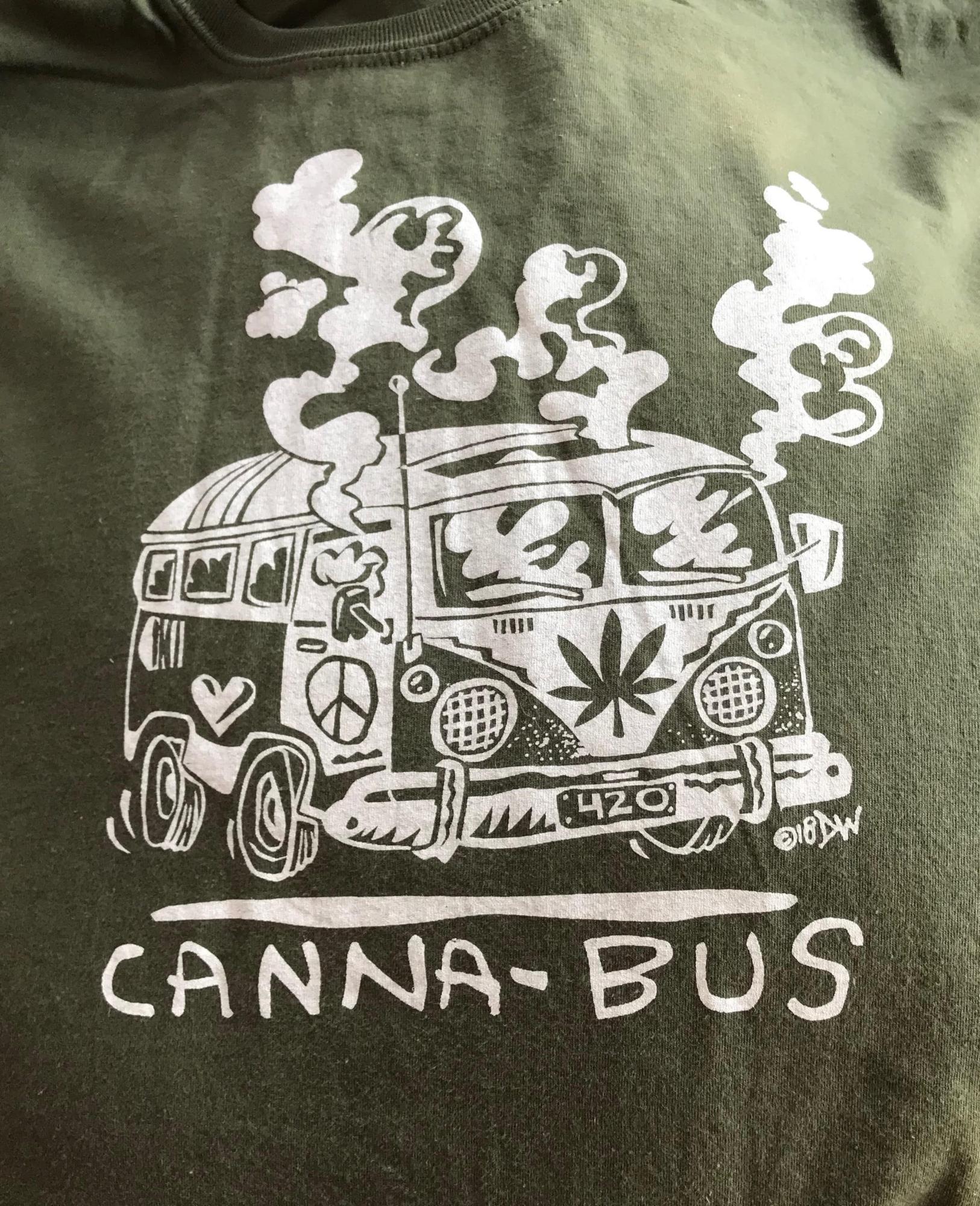 IT's a blast- Heather RED tee!
Yo Soy Tu Padre-BEST SELLER!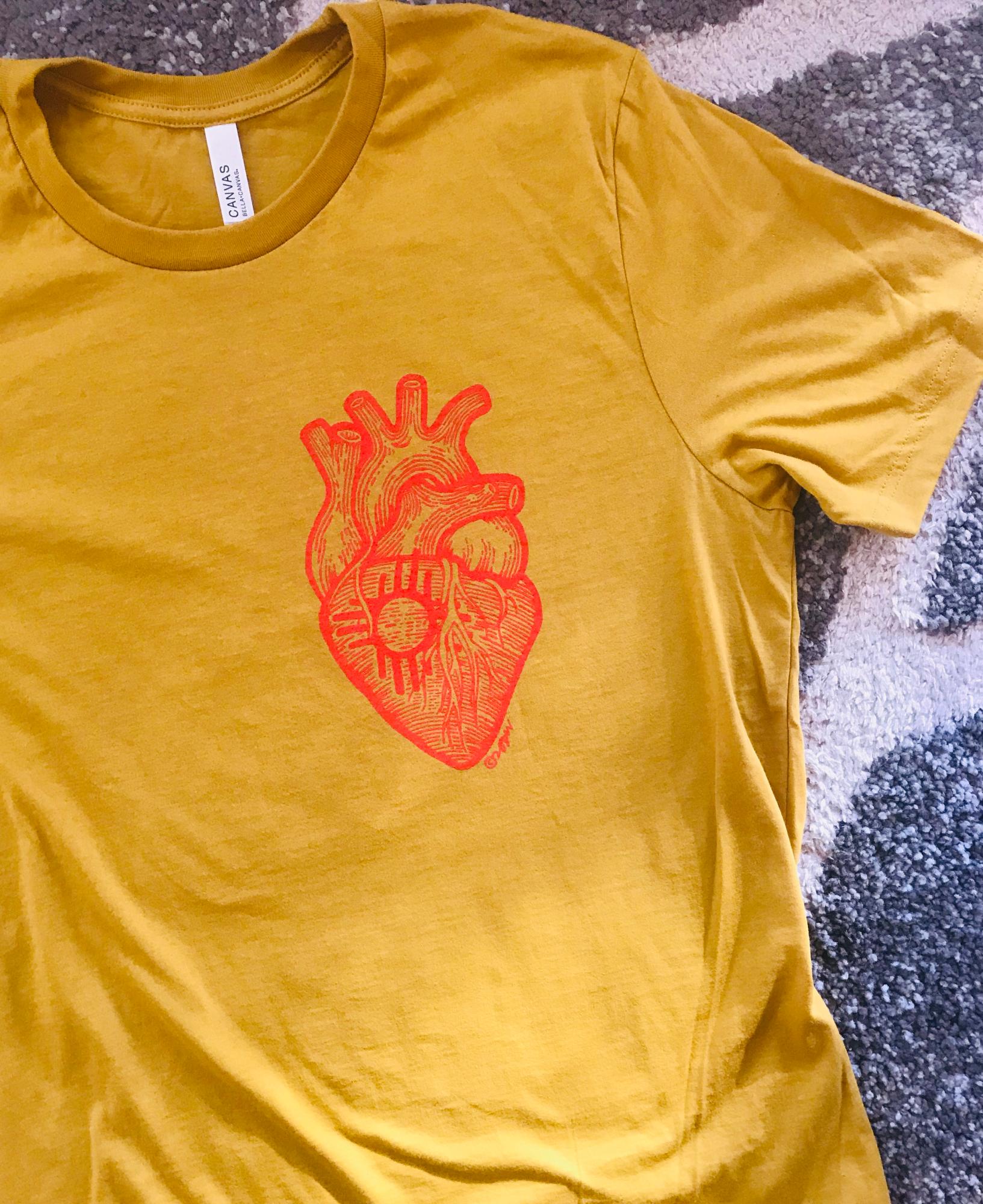 Heart of NM- BLK (sorry-bad photo)
Heart of NM Gold short sleeve
NEW!! Not New Mexico-heather orange tee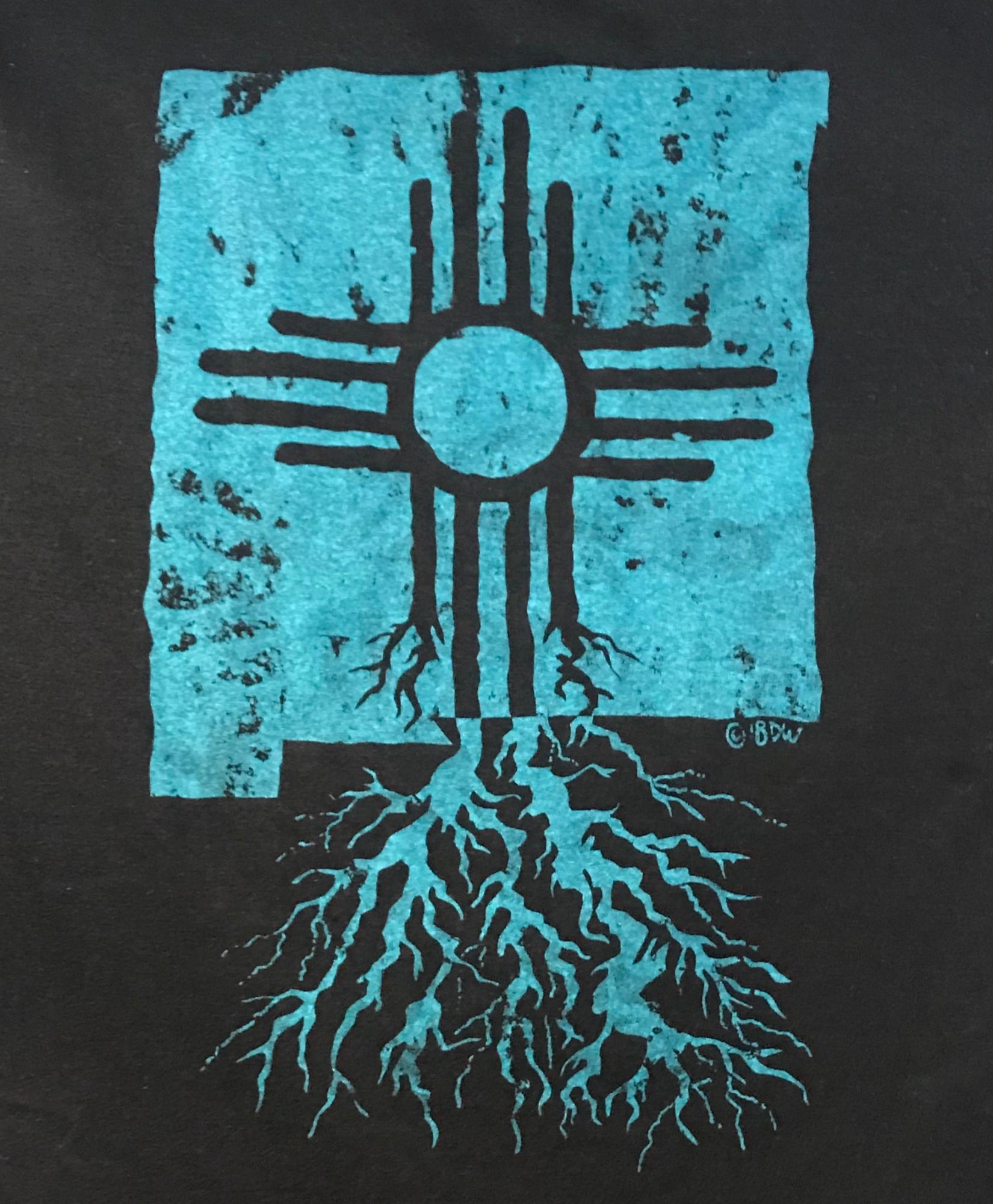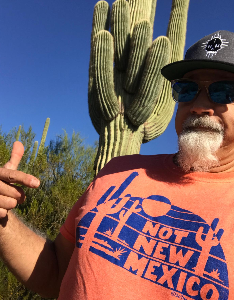 ONSIES- 6 month or 12 Month
"Hecho"- Red Onsie
"Zia State"- Black Onsie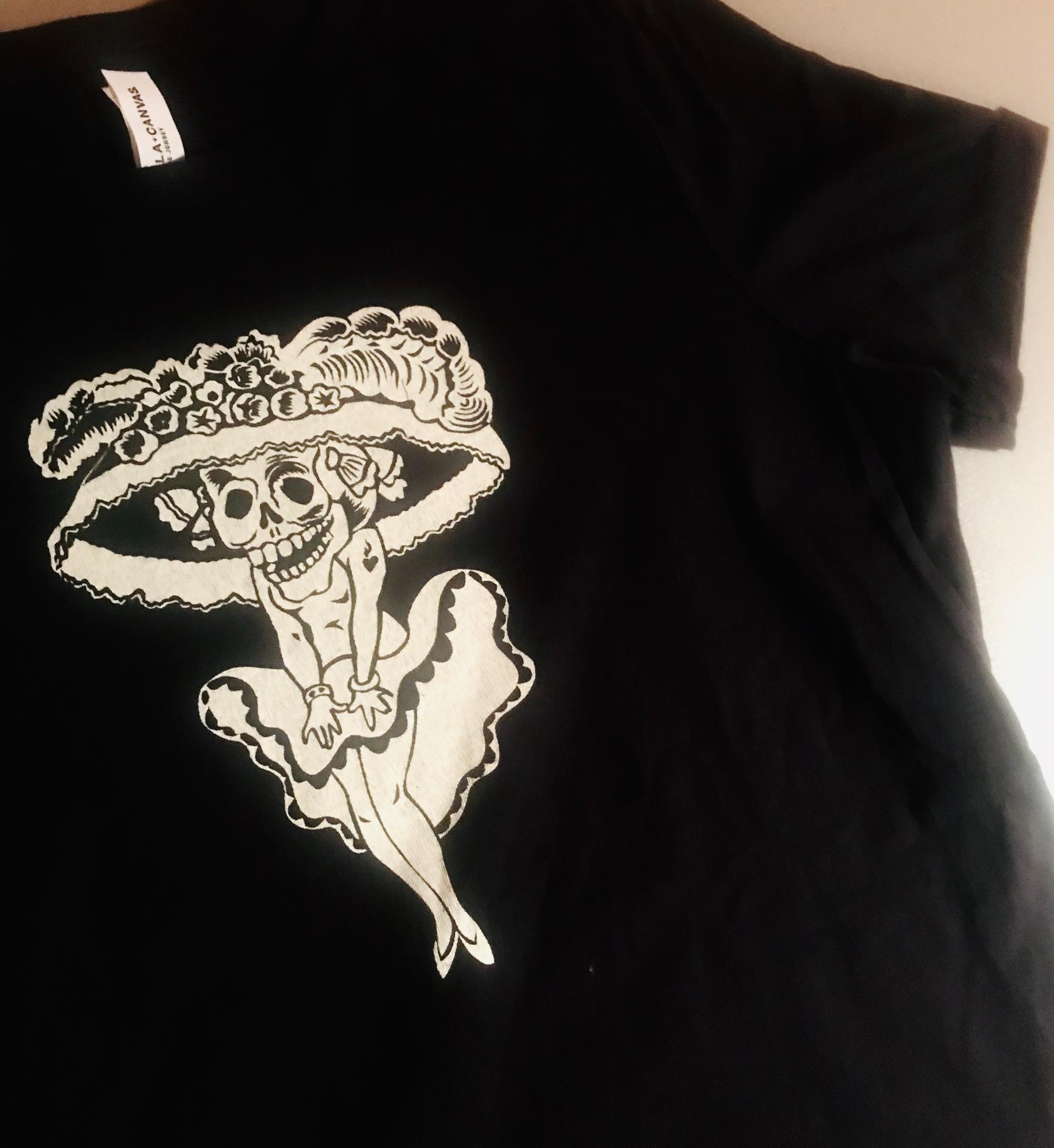 Dead Betty- Ladies relaxed fit crew tee
"Dead Betty"- Black onsie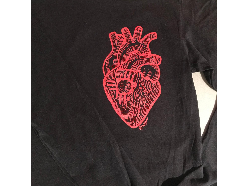 Heart of NM-baby onsie
6 month or
12 month.
Nuevo Mexico- cream ink on black tee
ROUTE 66 state- slate blue tee
RESPECT- Cream ink on heather forest green
Hiking Bigfoot- turqoise tee
Too much chile...BEST SELLER!
NM Sugar Skull- cream on blk tee/full front print